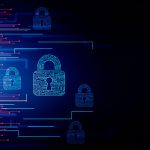 Podcast
100 – Ransomware Is All About the Recovery Time
Here's a fact you probably didn't know: it's not uncommon at all for a ransomware payment to be only a small portion of the overall financial impact of an attack. The bigger part, quite often, is the income lost by the business downtime.
Mihir Shah, CEO/Co-Founder, StorCentric, believes that recovery should happen in a matter of hours, minimizing losses. He discussed the ransomware epidemic on this episode of "10 on Tech" with ActualTech Media Partner James Green.
Do you have a comprehensive strategy for getting your company back on its feet after an attack? Are you sure? Do you think that ransomware insurance is enough to protect you? If so, this is a must-listen episode.
Highlights of the show include:
How to protect edge data
The crucial ability to recover quickly from a ransomware attack
The difficulty of protecting data that can be anywhere
The cost difference between paying a ransom and business downtime
Why one successful ransomware attack can quickly lead to others
The drawbacks of ransomware insurance policies
Resource links from the show:
StorCentric homepage — https://storcentric.com/
Blog: Advanced Ransomware Protection Against the Threat of Ransomware — https://storcentric.com/advanced-ransomware-protection-against-the-threat-of-ransomware/
StorCentric case studies — https://storcentric.com/resources/resource-center/case-studies/
We hope you enjoy this episode; and don't forget to subscribe to the show on iTunes, Google Play, or Stitcher.­