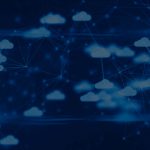 Podcast
098  – Databases in the Public Cloud? Yes, You Can!
Believe it or not, there was a time when virtualizing servers was hard. Not so much anymore. In a way, that's where we are with databases in the public cloud. It's hard, and it can be intimidating to make the switch.
When we look back in a few years, though, we may wonder why it seemed so hard to move data from strictly on-premises to off-premises environments.
That's the subject of this episode of "10 on Tech," featuring a conversation with Chris Buckel, VP of Business Development for Silk. Silk calls itself the "database supercharger," and helps migrate databases safely to the cloud. Chris chats with ActualTech Media Partner James Green about the current state of cloud-based data, and what the future holds. (Hint: it's not as scary as you think).
Highlights of the show include:
What "Cloud, Chapter 2" means
Why "anchor workloads" could be holding your databases back
The challenges of moving databases into the public cloud
The top pain points organizations have when moving data to the cloud
Primary drivers for choosing a public cloud provider
How Silk helps companies move their databases to the cloud
Resource links from the show:
Silk Data homepage — https://silk.us/
3-month free trial of Silk — https://silk.us/request-a-demo
Silk data sheet — https://silk.us/static/3e64f556fb3b07e82877a60bc4ce87bd/Silk-Data-Sheet-Sept4-1.pdf
Silk Case Studies — https://silk.us/success-stories
We hope you enjoy this episode; and don't forget to subscribe to the show on iTunes, Google Play, or Stitcher.­