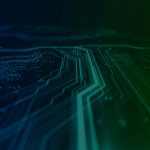 Podcast
097  – Why 'Boring' Is Good at the Edge
"The computing edge" is a sexy buzzword right now. But is that really what you want as an IT admin? No—what you want, what you need, is infrastructure that just works, whether it's on-premises or at the edge.
That means your edge infrastructure needs to be reliable, especially in areas where it can be notoriously unreliable, and it needs to be run with as little administrative overhead as possible. Even if that means almost no overhead at all. In other words, the edge needs to be so boring that you don't stay up nights worrying about whether it'll suddenly go down.
Scale Computing understands that, and CEO/Co-Founder Jeff Ready discusses how to make edge computing boring with ActualTech Media Partner James Green on this episode of "10 on Tech." They chat about how computing is changing, and what you can do to stay on top of those changes, keeping your company competitive in the new computing era.
Highlights of the show include:
Scale Computing history
What exactly is "edge computing" anyway?
The importance of "blue collar" IT
Identifying the most unreliable part of the infrastructure
Top considerations for doing edge computing right
Why hyperconverged infrastructure and edge computing are a natural fit
Security concerns for edge deployments
Extreme edge use cases and how to minimize (or eliminate) downtime
Scale's No. 1 lesson for doing edge computing right
Resource links from the show:
Scale computing homepage — https://www.scalecomputing.com/
Get a free trial — https://www.scalecomputing.com/landing-pages/hc3-edge-computing-trial
Contact Scale for more information — https://www.scalecomputing.com/contact
Scale's Edge Computing solutions — https://www.scalecomputing.com/hc3-edge
We hope you enjoy this episode; and don't forget to subscribe to the show on iTunes, Google Play, or Stitcher.­