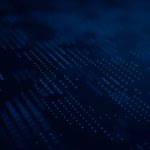 Podcast
096  – How Scality Helps Drive Cloud-Native Development with Object Storage
If there's one word that describes the modern IT era, that word is "complexity." Applications, data, and its associated infrastructure has broken through its on-premises boundaries and moved to the cloud and the edge.
This has massive implications for things like software development and storage. Apps are increasingly born in the cloud and housed in containers, using microservices and APIs. This ramps up complexity in a big way.
These apps are consuming huge amounts of data, and the storage needs to keep up. Since object storage is incredibly scalable, it's more important than ever.
And making sure that object storage is fast and efficient enough to be used by these apps is the core of what Scality does. In this episode of "10 on Tech," Scality Chief Product Officer Paul Speciale joins ActualTech Media Partners Scott Lowe and James Green to talk about the past, present, and future of object storage.
If you're using containers and Kubernetes in production, or are considering a move into cloud-native development in the near future, this is an episode you don't want to miss.
Highlights of the show include:
The emergence of "big data" applications
The shift toward cloud native computing and how it impacts storage
How storage is evolving in the direction of DevOps
The unique storage needs of containerized apps
The necessity of API-driven access and provisioning for storage in the cloud
The changing consumption patterns of storage
What's behind the rise of object storage in the last decade
Looking ahead to the future of storage
Scality's new object storage offering
Resource links from the show:
Scality homepage — https://www.scality.com/
Schedule a Scality demo — https://www.scality.com/contact
Why object storage is the new primary data storage — https://www.scality.com/solved/object-storage-is-the-new-primary-data-storage/
Webinar: How to build a scalable and versatile data platform to unlock your data's potential — https://www.brighttalk.com/webcast/12517/443123
We hope you enjoy this episode; and don't forget to subscribe to the show on iTunes, Google Play, or Stitcher.­