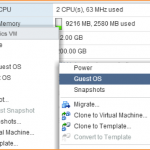 Podcast
080 – Remove All the Bottlenecks!
Data center storage is evolving constantly, and one of the most crucial areas is in lower latency. Latency, after all, impacts everything in your operations. And cutting-edge technologies like artificial intelligence (AI) and machine learning (ML) demand the lowest latency possible.
Delivering that low latency can't happen until system bottlenecks are removed, whether they're existing, older storage, the CPU or some other reason. And Excelero specializes in that removal.
In this episode of "10 on Tech," Sven Breuner, Field CTO at Excelero, speaks with ActualTech Media Partner James Green about how Excelero takes advantage of super low-latency Non-Volatile Memory express (NVMe) drives to provide the minimal latency needed for the most demanding applications and uses you have.
Highlights of the show include:
The move toward using GPUs instead of CPUs for low-latency scenarios
Why CPUs don't scale properly
NVMe devices provide more performance and parallelism
The difficulty of scaling AI workloads to production levels
A discussion of GPU Direct, a new technology from NVIDIA
A look at NVMesh, from Excelero
Comparing and contrasting local storage with shared storage, and its suitability for demanding workloads
Resource links from the show:
Excelero homepage — https://www.excelero.com/
NVMesh — https://www.excelero.com/product/nvmesh
NVMesh Rack Configurator — https://www.excelero.com/rack-configurator/
Contact Excelero — https://www.excelero.com/contact/
We hope you enjoy this episode; and don't forget to subscribe to the show on iTunes, Google Play, or Stitcher.­