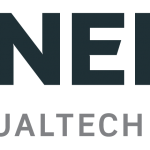 Podcast
039 - 'Hyperconverged Kubernetes'? Yes, It's a Thing
You're probably used to the idea of hyperconvergence as it's applied to storage, servers and networking. But you're probably not aware that the principles of hyperconvergence can be applied to Kubernetes!
This episode of "10 on Tech" teases out that concept. ActualTech Media's James Green talks with Robin Systems CEO Premal Buch about "hyperconverged Kubernetes," and how it can dramatically speed up your data operations.
Highlights of the show include:
The problems inherent in orchestrating Big Data operations from an infrastructure perspective
The specific issues Robin Systems was founded to address
What "hyperconverged Kubernetes" means, and how it can change your business
The importance of multi-cloud, one-click application deployment
Resource links from the show:
We hope you enjoy this episode; and don't forget to subscribe to the show on iTunes, Google Play, or Stitcher.