Content that Engages & Converts
Our books provide an evergreen content asset for use across your demand generation channels, in-person and trade show events, and often serve as the foundation of a segmented content strategy. Each of our book lines are uniquely designed to reach different segments of your prospect audience with content from technical concept explanation to detailed solution overviews.

The Gorilla Guide® Book Series
The Gorilla Guide series of 40- to 70-page books is dedicated to helping readers navigate the increasingly dense technology jungle. In each book, readers will be guided along a journey of discovery as they read about new technologies and how these technologies fit into the existing landscape. Each Gorilla Guide book features a series of icon-based callouts to help ensure full understanding of the subject matter.
The Gorilla Guide is the perfect evergreen asset if your goal is to establish your company as a thought leader in a market space. In the Gorilla Guide, the focus is on the technology, with some emphasis on the sponsoring company's products. Wherever appropriate, Gorilla Guide authors – via a custom callout – will highlight the ways by which the sponsoring company's products can be used to solve a particular problem.
Gorilla Guide Book & eBook Service Includes:
An author that is well-versed in the technology being discussed
Five to seven chapters of book content, with callouts and images where applicable
Professional graphics layout
1,000 physical 8.5" x 5.5" printed copies of your book, delivered to your doorstep
Unlimited and unrestricted content rights (reuse the content however you like)
Unlimited and unrestricted eBook rights (we don't require you to renew each year)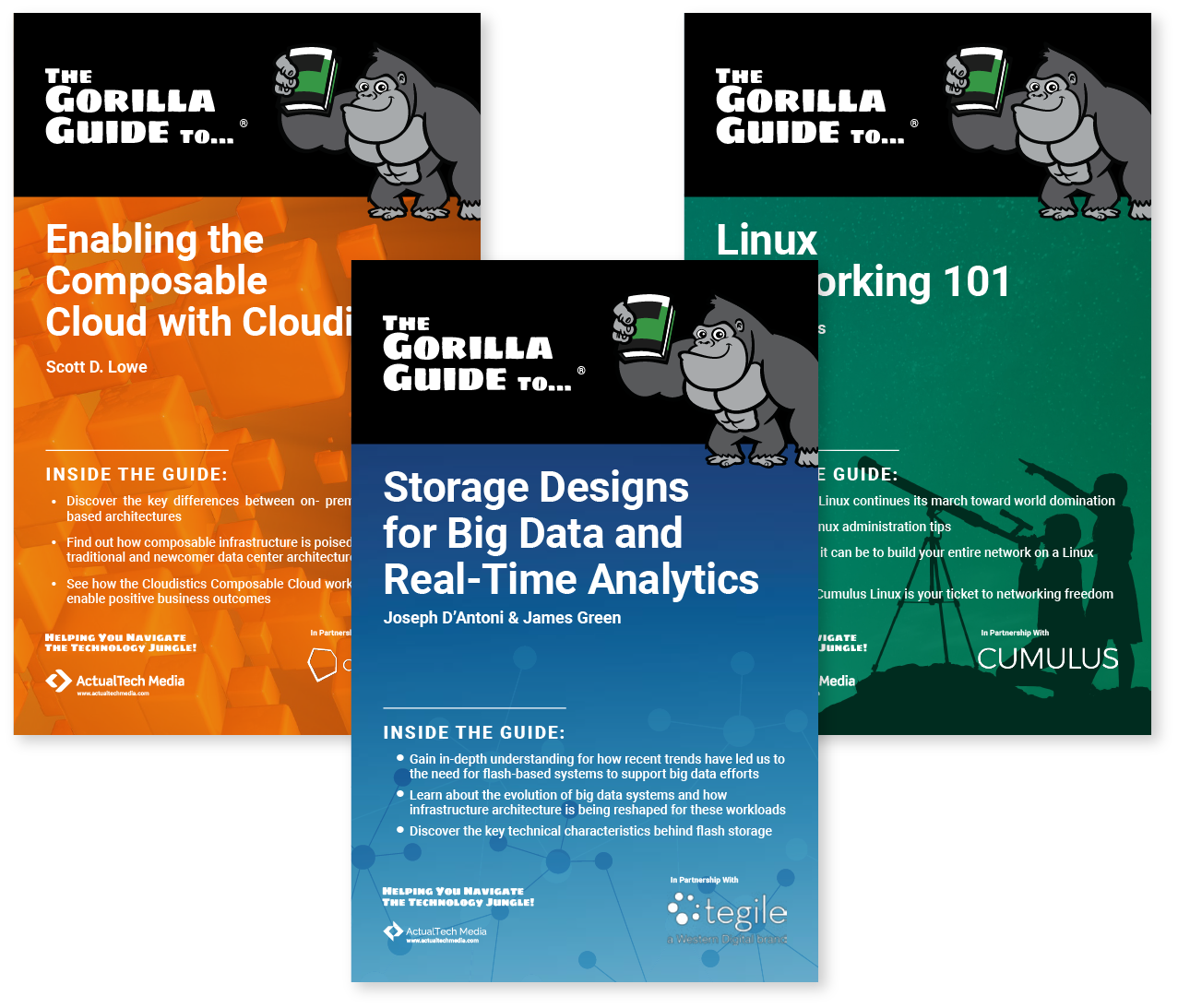 Gorilla Guide Express Edition
The market's hottest whitepaper alternative! This excellent educational asset quickly explains the value of your solution, and does it in a fun, appealing way. These assets are highly customizable so we can help you to always hit the mark.
This is delivered as both a white paper or ebook as well as in a 4" x 6" print form.
We'll even send along 500 print copies that you can give away at conferences!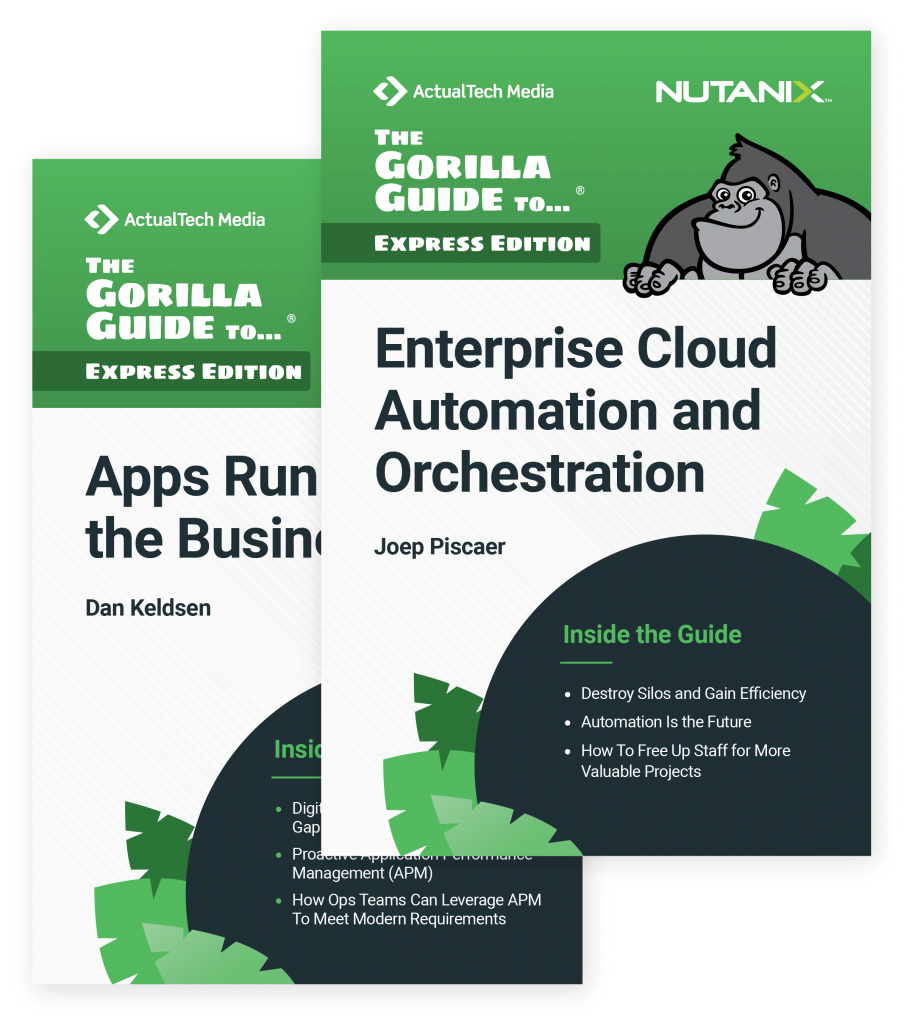 Books That Go Further…
Gorilla Guides and Enterprise IT Innovations series book bundles are all designed to break down into multiple, smaller pieces of content like whitepapers or tech briefs to ensure you get maximum mileage from your book's content.  Use these additional, derivative assets to target specific personas like decision makers or administrators who may have different concerns.
All ActualTech Media Book & Ebook Lines Include:
Full content rights without renewal costs
Recognized, expert authors
Professional copy and technical editing
Custom, detailed technical diagrams
Project management
Full layout, design and promotional creative
Digital format with high-quality printing options
Optional demand generation campaign add-ons

Custom Book Authorship & Design Available!
White Papers
Our whitepaper programs include two-to-four-page Analysis papers or Architecture Briefs, effectively short-form content assets that provide readers with an introductory overview of where your company and solution fits in the market or a look at the general architecture that defines your product.
More in-depth papers include our six-to-eight-page Technical Briefs that allow you to discuss in-depth the technical aspects of your solution and is targeted at a technical audience. In addition, our Executive Brief option is targeted at IT decision makers and provides a use case and business-centric view of what you're working on.
No matter what your whitepaper needs, we can assist you to develop an asset that excels in the education and demand generation phases of your prospect's buyer's journey.