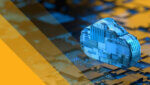 Tech Marketing
The Complete Guide To Driving Cloud Business Growth
Article Summary
In the rapidly evolving tech landscape, driving growth for cloud businesses requires a strategic approach. A successful growth strategy starts with establishing specific, actionable goals that provide clear metrics for measuring success. To achieve these goals, businesses should audit their current marketing and sales efforts, identifying strategies that need optimization or elimination. Diversifying digital assets, such as videos, podcasts, and infographics, can enhance reach and engagement. Webinars have emerged as a potent lead generation tool, with their interactive nature positioning businesses as thought leaders. Content syndication, which involves sharing content on third-party platforms, can expand audience reach, while account-based marketing offers personalized campaigns for high-value prospects. Nurturing leads through various channels, including phone calls, emails, and exclusive offers, ensures they progress through the buyer's journey. By adopting these strategies, cloud businesses can not only generate quality leads but also convert more prospects, driving sustainable growth.
While success doesn't happen overnight, you can lay the foundation today for the growth you'll see over the next few years in your cloud business. ActualTech Media is bringing you the top advice from experts for driving growth for cloud business based on what we've seen work for dozens of clients.
Learn 10 tips for growing your cloud business by attracting new clients, qualifying the leads, and increasing your revenue through high-value conversions.
Key Takeaways:
Establish specific and actionable goals to measure your growth
Perform an audit on your current marketing strategies to identify successful areas and what you need to optimize
Some effective ways to grow your cloud business include webinars, content syndication, diversified digital assets, and lead nurturing
🤫 PS: Looking for pricing on custom tech content? Get a price list here
Establish Cloud Business Growth Goals
Wanting your cloud business to grow is a great concept, but it isn't an actionable goal. For example, do you want to increase your revenue? The number of staff in your business? The number of clients you work with?
Establishing specific and actionable goals will guide your cloud business growth plan and provide the metrics you need to measure your success.
What Do You Want To Achieve?
Your goals start with a specific objective. For example, you can specify how many new clients you want to onboard in the next quarter or how much revenue you want to bring in. These goals provide a specific purpose you can measure and know when you achieve them.
What Metrics Will You Use to Measure Your Success?
Your key performance indicators (KPIs) will tell you your progress as you move toward your goal. By tracking your KPIs, you know how close you are to achieving your goals and can adjust your process if you see your growth growing stagnant to ensure you stay on track.
Cloud business content marketing will be one of your most powerful strategies for reaching your business growth goals.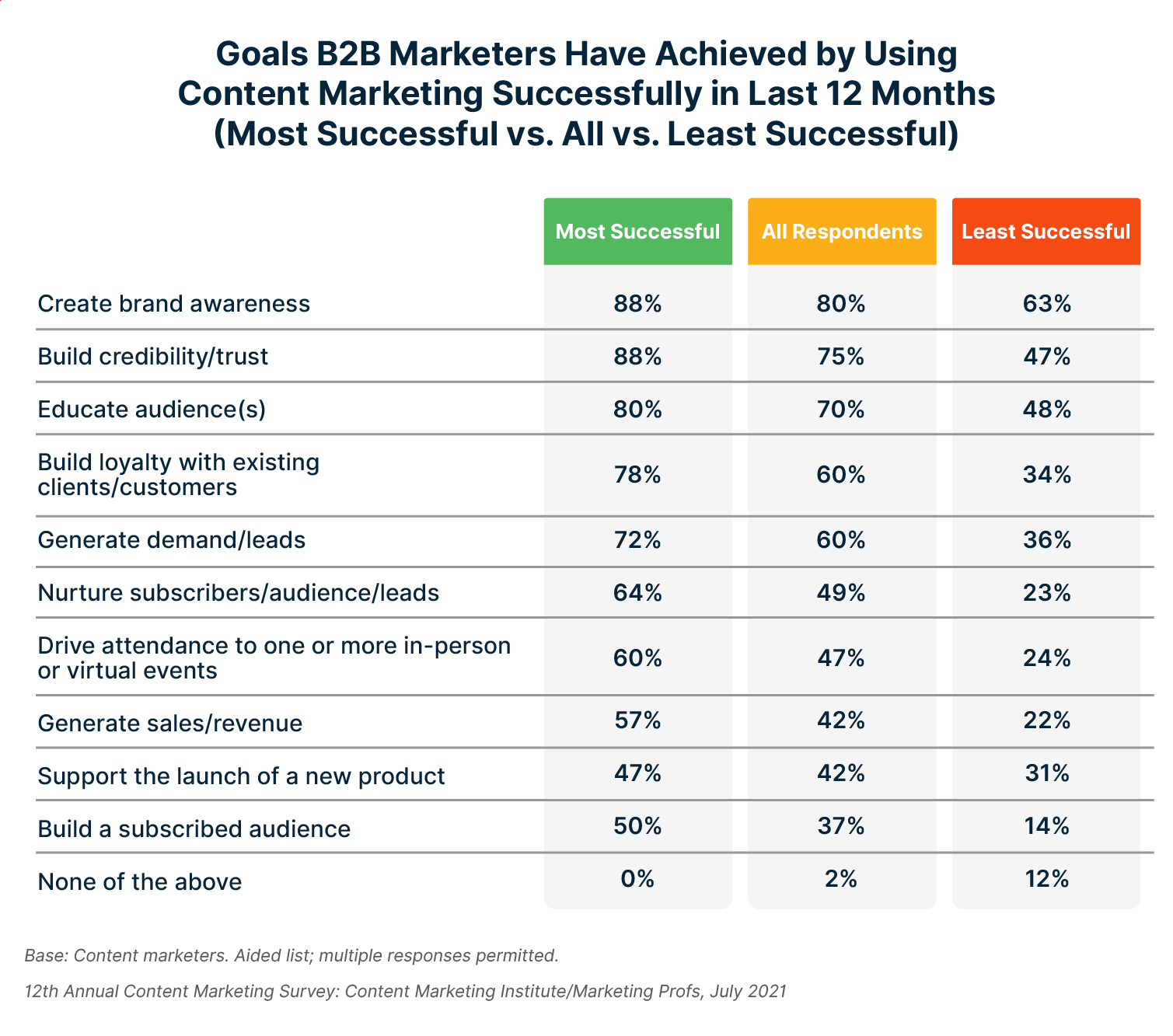 Audit Your Current Efforts
Your action plan for growing your cloud business starts with an audit of your current content and cloud business marketing strategies.
List your marketing and sales processes and the return you see from each. As you look over the list, categorize each effort as keep, optimize, or delete.
Strategies To Keep
If your marketing efforts consistently bring in revenue, you can continue implementing them as they contribute to your growth. For example, if you have an established social media strategy that sees consistent, successful results, you can continue using that strategy to grow your business.
Strategies To Optimize
Some of your strategies have good bones but fall short along the way. In those cases, consider optimizing them.
For example, you might have marketing content consistently bringing in website traffic, but the traffic leaves without purchasing from your website. Instead of deleting the content, you can add a lead magnet to turn that marketing strategy into a lead generation strategy so you can capture more of your traffic and add it to your sales pipeline.
Strategies To Delete
If a strategy costs more than you see in return, consider deleting it altogether. You can't salvage everything you do. Sometimes the best choice is to remove and replace it with something more effective.
For example, if you run pay-per-click (PPC) campaigns on a social media channel that costs more than you receive in sales from those leads, you might want to stop advertising on that platform.
Identify New Strategies for Growing Your Cloud Business
After you keep, optimize, or delete your old growth strategies, you're ready to add new marketing formats to your toolset.
Here are five powerful ideas to incorporate into your marketing and sales process to boost your cloud business growth:
1. Use Webinar Lead Generation Strategies
Roughly 89% of marketers say webinars are the best marketing strategy for generating qualified leads. You can incorporate webinar lead generation in your process if your cloud business wants to generate leads based on a target buyer's persona.
Webinars are an opportunity to share thought leadership, which is authority content that positions you as a leader and expert in cloud services. Businesses interested in cloud software will attend your webinar lead gen event, which is a reliable way of generating a list of interested buyers to fill your sales pipeline.
2. Diversify Your Digital Assets
To experience more growth in your cloud business, look at ways to diversify your digital assets. Your digital assets are marketing and sales copy you share with potential buyers to create demand, generate leads, and convince them to sign up for your cloud products and services.
Some examples of B2B content you can incorporate into your diverse strategy include:
Videos
Podcasts
Infographics
E-books
Research reports
Survey reports
Case studies
Blog programs
You can also get creative and try new media. For example, ActualTech Media offers a comic book series that explains complex tech topics like cloud software in a fun and refreshingly new way to generate excitement over new products.
3. Use Content Syndication To Reach a Target Audience
You can't grow without also expanding your audience. If you aren't bringing in new traffic to your website, look at other ways to increase your reach.
One effective strategy for reaching a larger audience is content syndication. Content syndication is sharing your marketing content on third-party sites and platforms. However, when you use it for lead generation, you share a digital asset directly with target accounts in exchange for contact information. That information fills your pipeline with new and quality prospects.
4. Invest in Account-Based Marketing
Because cloud software is a high-value product, your business would benefit from account-based marketing. Account-based marketing builds relationships with your prospects through targeted marketing campaigns.
For example, you might divide up a couple of hundred high-value accounts into smaller segments based on similar characteristics, such as the title of the primary decision maker. Then, when you send out marketing content, you would only send it to a small segment of your accounts so you can customize the message to the recipient and their specific needs.
If you invest in an account-based marketing strategy, you can see returns up to 208%.
5. Nurture Your Audience
Nurturing your audience serves two primary purposes. First, you want to identify the highest-quality leads. Second, you gently guide them through the rest of the buyer's journey until close.
If you let your leads make decisions for themselves, you put too much faith in their own discernment. There's a high chance they'll choose another brand, especially since your silence leaves room for other companies to come in with their cloud software solutions. However, if you reach out to leads, you're in the minority, making your cloud business stand out.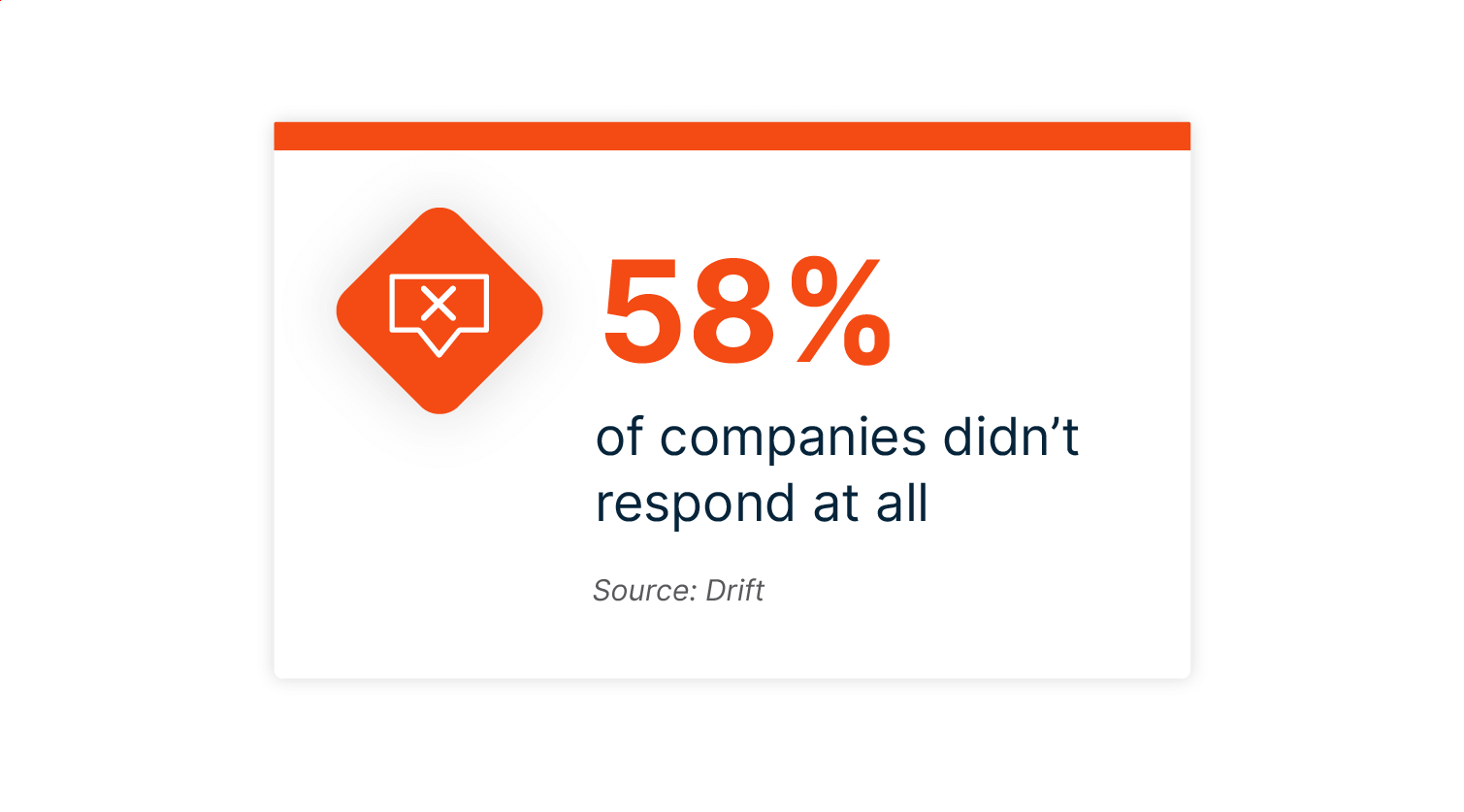 To effectively nurture your leads, establish a qualifying strategy to identify buyer habits, characteristics, and actions that show they have a high interest in your cloud software and services. Those leads are ready for your marketing team to nurture.
Lead nurturing takes many forms, including:
Phone calls
Emails
Digital content
Exclusive invites and discounts
All your strategies serve one purpose: to make the lead ready for your sales team to close. When you perform successful lead-nurturing strategies, you generate 50% more sales-ready leads.
Are You Ready for Your Cloud Business To Grow?
ActualTech Media can help you create marketing content to generate quality leads and convert more of your prospects.
Contact us to learn more about our marketing services for cloud businesses.