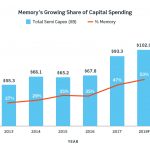 ATMCOMIO
What's Your Plan for Handling O365 Data Loss?
Organizations today are incredibly dependent on cloud services like messaging, collaboration, and productivity. In many cases, we store valuable business data, or sensitive customer data within these services. We rely heavily on the availability of this data to ensure the business runs smooth.
So what happens when the worst-case scenario is realized? In this case, we aren't talking about outages. Yes, outages happen from time to time—but most businesses quickly recover. But what about data loss? Is your provider ready to recover data if it's accidentally deleted? Or if it's corrupted? With a data loss event, the impact to the business can be devastating. Over the last few years, we've learned that internal and external security breaches, failed systems, accidental deletions, and retention policy errors can (and do) happen. And in today's environment, much more is at stake, including business revenue and reputation.
Microsoft Office 365 is a great example of a cloud service that many customers have embraced for their business needs. Today, O365 is more than just Exchange Online, it includes SharePoint Online and OneDrive for business, all of which are tools used to keep business collaboration productive. So while O365 provides the tools needed for business with all the benefits cloud services provide, what can you do when you have an O365 data loss event? The reality is that while Microsoft is responsible for the infrastructure that hosts the data, it isn't responsible for the data itself.
Wait, Microsoft Doesn't Back up My Data?
When it comes to data backup and recoverability, the difference in what Microsoft provides and what customers assume can be significant. In some cases, customers confuse availability with data protection. Today, O365 provides geo-redundancy, which protects against site outage, hardware failure, and other disruptions to data availability. If one site goes down, another site is ready to provide data access. But in the case of data loss, resulting from any of the reasons mentioned above, Microsoft doesn't protect your data. This is where the idea of a shared responsibility model comes into play. The cloud service provider (Microsoft) is responsible for the datacenter and hardware, you are responsible for protecting your data.
Protecting Against Irreversible Data Loss of O365
So how do you protect against irreversible data loss? Like other critical parts of the business, you need a plan. In the case of O365, you need to establish a data protection plan just like you would for any other mission-critical workload or data. Do you need to back up daily? How long do you need to store the backed-up data? Which components need to be backed up? What compliance and security requirements do you have?
Leaving No Stone Unturned
iland has been working with customers for years to ensure their mission-critical data is backed up and secure. When it comes to O365, iland Secure Cloud Backup for Microsoft Office 365 offers a simple, flexible, and secure cloud solution for daily, automated backups. With this solution, an organization's data is backed up daily to iland's secure cloud, including Exchange Online, SharePoint Online, and OneDrive for Business. With an unlimited storage quota and an unrestricted retention policy, plus a 100 percent uptime guarantee, organizations can rest easy knowing there's complete protection.
How Does iland Protect O365 Data?
iland protects critical O365 data in many risky scenarios. There are several major scenarios in which data integrity is compromised or lost altogether, which are:
Accidental Deletion: Daily automatic backups of O365 data including mail, calendar, and contacts to help protect against accidental deletion.
Retention Policy Gaps and Confusion: Retain O365 data even if a user's account is deactivated.
Internal Security Threats: Mitigate the risk of critical data being lost or destroyed through malice or incompetence.
External Security Threats: Defend against advanced email threats such as malware and ransomware.
Legal and Compliance Requirements: Help users find, preserve, and retain data that might be required to satisfy a legal request or investigation.
Experience Matters
Creating a backup strategy for O365 data is imperative to the health of any organization. Due to the critical nature of O365 data, having a defined strategy can only improve the stature of your systems. By teaming with an experienced partner like iland, the burden of data protection and backup doesn't rest only on the organization.
[su_box title="Sponsored Article" box_color="#0aa3e3″ radius="4″]
This article is sponsored by iland.
iland is a global cloud service provider of secure and compliant hosting for infrastructure (IaaS), disaster recovery (DRaaS), and backup as a service (BaaS). They are recognized by industry analysts as a leader in disaster recovery. The award-winning iland Secure Cloud Console natively combines deep layered security, predictive analytics, and compliance to deliver unmatched visibility and ease of management for all of iland's cloud services. With headquarters in Houston, Texas, London, UK, and Sydney, Australia, iland delivers cloud services from its data centers throughout North America, Europe, Australia, and Asia.
[/su_box]