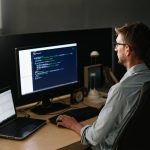 Cloud, Datacenter, Disaster Recovery
VMware Peers into Multi-Cloud Future at VMworld 2021
It's clear that leveraging the public cloud is now table stakes for many IT organizations, no matter the size. The next frontier to conquer, and one that VMware took aim at during the keynote session for its 2021 VMworld conference, is multi-cloud.
This direction makes sense for VMware. Its own foray into public cloud, vCloud Air, never took off, and it quickly pivoted to partnering with cloud vendors like Amazon Web Services (AWS), Microsoft Azure, and Google Cloud Platform (GCP).
That vision paid off handsomely for VMware, and broadening its scope to include multi-cloud services is the next logical step.
CEO Raghu Raghuram noted during the keynote that multi-cloud now spans from private clouds to the public cloud to the edge, and that "… multi-cloud is the model we're going to use for the next 20 years … it is at the center of gravity for everything we do." The problem, he said, is that using this model has forced users into tradeoffs like anywhere access for employees vs. strong security. That tradeoff doesn't happen with VMware Cross-Cloud Services, Raghuram said.
VMware Cross-Cloud Services is a family of services for building, running, and securing applications across any supported cloud—which is pretty much every major player. It's built on five core areas, as shown in Figure 1:
Application Platform
Cloud Infrastructure
Cloud Management
Security & Networking
Anywhere Workspace & Edge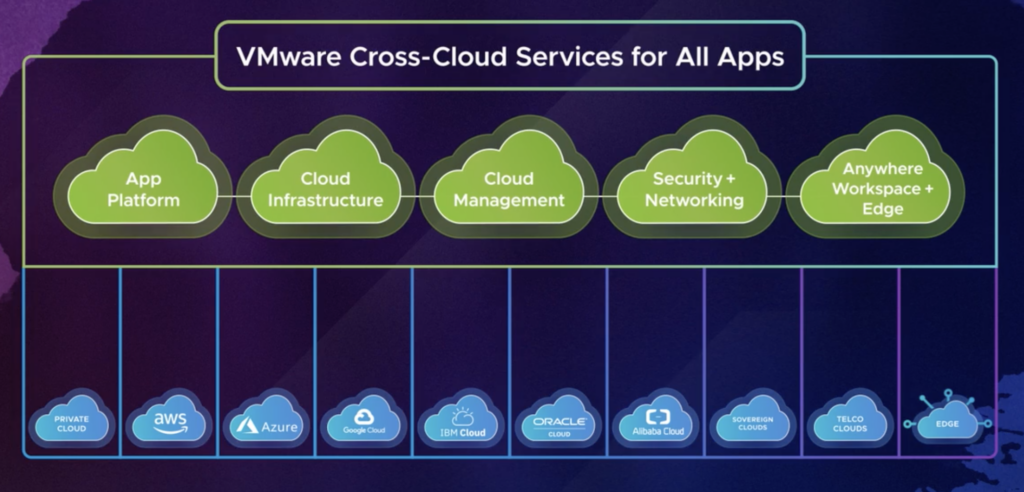 As always during the opening VMworld keynote, there was a boxful of launch announcements, including new or updated products and/or services across all five of these areas. One of the most interest to admins was Project Arctic, which could solve a potentially thorny problem for virtual infrastructures: How to move operations and apps to the cloud in a deliberate fashion while still maintaining a fully functional data center.
The cloud has many advantages for organizations, but it can be daunting to move outside of the reliable, tried-and-true infrastructure built on top of vSphere. The idea with Project Arctic is that you don't have to upend operations to move to the cloud.
Mandy Storbakken, senior solutions engineering manager for Multi-Cloud Solutions at VMware, said during the keynote that Project Arctic, released as a technology preview, is a non-disruptive, as-a-service option for on-premises environments. It offers a pay-as-you-grow model, enabling the capability to extend the on-premises infrastructure "directly from vSphere into any of the supported clouds," she said. Supported clouds include AWS, Azure, Alibaba, GCP, IBM, and Oracle (see Figure 2).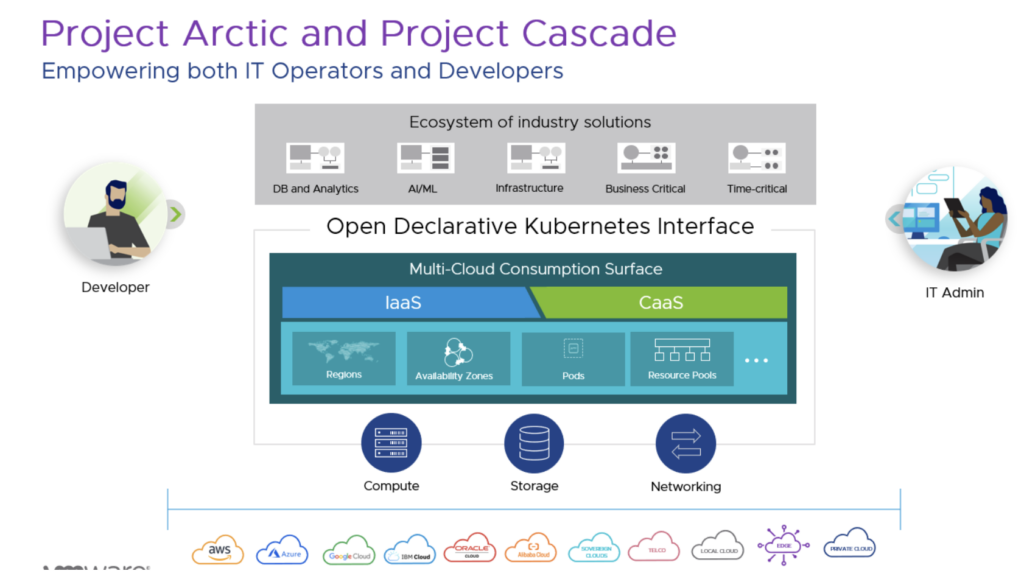 This hybrid cloud model should take much of the fear out of moving beyond the safe walls of your data center. Your infrastructure there can stay the same, while you add the functionality, elasticity, cloud-native development options and other benefits of the cloud to your operations.
Project Arctic allows organizations to replicate VMs and containers directly to supported public clouds, with integrated disaster recovery (DR) service, providing protection, elasticity, and low cost in the cloud of your choice. In terms of DR, VMware knows well what the big fear is these days, so it's possible to add integrated ransomware protection to your packages.
VMware also touted the choice that companies will have to choose any cloud, reducing lock-in.
If it seems like having data, applications, and infrastructure in multiple clouds could get real expensive, real fast, you understand how the cloud works. VMware pointed to examples of cloud savings with its platform, but the details were sketchy during the presentation. More will surely be coming on that front soon.