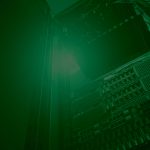 ATMCOMIO
Broadcom Releases New AIOps Platform with Enhanced Functionality
The IT space is fully ensconced in the era of xOps. This is the idea that to gain the most efficient and best-running environment, formerly disparate IT teams like virtualization admins, network admins, developers, DBAs, and so on need to break down the walls separating their disciplines. Going full Gorbachev (i.e., tearing down the walls) on these fiefdoms will bring about integrations that turbo-charge processes like digital transformation and time-to-market for new products.
DevOps is the best known example of this, but there are many permutations, including DataOps, BizOps, DevSecOps, DbOps, SecOps, TestOps… and on and on. One xOps area that has a ton of juice right now is AIOps, which is the addition of artificial intelligence into IT operations, leading to an infrastructure environment that runs like an Italian sports car. This in turn frees up IT resources to work on more bottom-line initiatives like business intelligence.
I'd argue that AIOps is also one of the most crucial areas, given how distributed infrastructure and applications are becoming. Cloud-native is a real thing now, and the microservices and containers that power it are taking off in adoption. As part of that, formerly on-premises-only apps are being refactored and rewritten to work in this brave new world.
The result is that data and applications can live anywhere. It's a lot to 1) keep track of, 2) secure, and 3) control with any degree of confidence. AIOps is crucial to gluing all these far-flung parts together and merging it all into a robust system, hence its growth. Gartner estimates that "By 2023, 40% of DevOps teams will augment application and infrastructure monitoring with artificial intelligence for IT Operations capabilities."
Broadcom's AIOps Answer
Because AIOps is becoming so popular so quickly, there are a lot of vendors coming out with products. One of the most prominent, and a company that's been in the game awhile, is Broadcom. It calls its platform "AIOps from Broadcom," and v2.0 has just been released. It includes new AI/ML (machine learning) technology, and a host of new upgrades.
Sreenivasan Rajagopal, Director of Products & Strategy in Broadcom's Enterprise Software Division, told me in a briefing that it took Broadcom a full year of work to create an open, extensible, and heterogeneous platform that "focuses on data as the integration point."
He went on to say that AIOps from Broadcom stresses resiliency and relieves the increasing pressure on IT to "do more with less." That's what AIOps is all about. Broadcom's version works both on-premises and as a SaaS solution, giving customers flexibility in how to deploy and use it.
Some of the most important upgrades to Broadcom's platform include:
Full stack observability into hybrid clouds and cloud-native applications
Network insight and distributed tracing
"Intelligent situational analysis" for automatic root cause analysis
Recommendation engine-driven automation for fixing issues
Granular data capture at the chip level to solve problems like network congestion and packet loss in real time.
The Broadcom Service Analytics dashboard below provides a glimpse of what, and how, it monitors your infrastructure.


Rajagopal says that AIOps is more necessary now than ever before, and that urgency has been spurred in part by the pandemic. He thinks that the work-from-home explosion will be "sticky"—that even after the pandemic is past, that a certain percentage of employees will stay home for good.
The "new normal" of working from home will continue to change companies, Rajagopal says. He pointed to a Microsoft assessment that, thanks to the pandemic, organizations are doing more digital transformation in less than a year than they would typically do in 5 to 10 years. That incredible velocity is made possible only with technologies like AIOps.
He's right. Things will never be the same pre- and post-coronavirus. And without the kind of collaboration and fundamental teamwork enabled by xOps, the revolution wouldn't get more than a few inches off the ground before crashing.