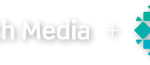 Podcast
072 – It's Like AWS S3 Storage, Only 75% Cheaper
Many know the storage company Backblaze from their groundbreaking and justifiably famous "hard drive stats," in which they publish data on hard drive failures within their data centers. Others know them from their consumer backup offerings.
But did you know that Backblaze also offers enterprise-worthy cloud storage? It's called "Backblaze B2 Cloud Storage," and the company says it's one-quarter the cost of using Amazon Web Services (AWS) S3 cloud storage. Yup – a savings of 75 percent.
On this episode of "10 on Tech," Ahin Thomas, VP of Marketing at Backblaze, talks with ActualTech Media Partner James Green about B2 Cloud Storage, how they achieve such huge savings over AWS, and top use cases, among other topics.
Highlights of the show include:
Customer use cases for B2
The open nature of B2
The importance of egress fees, and how much they can cost you
B2's integration with partners, including backup vendors
The B2 API, and how easy it is to learn and use
The creation of new B2 data centers and global regions
Resource links from the show:
Backblaze — https://www.backblaze.com/
Backblaze blog — https://www.backblaze.com/blog/
Backblaze B2 Cloud Storage — https://www.backblaze.com/b2/cloud-storage.html
Austin City Limits Case Study — https://www.backblaze.com/b2/case-studies/austin-city-limits.html
We hope you enjoy this episode; and don't forget to subscribe to the show on iTunes, Google Play, or Stitcher.­