Get The Hot Sheets Now
Current Promotions
Ransomware.org Marketing Promotions - Limited Time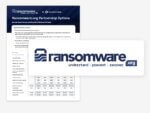 Ransomware attacks remain on the rise and end users are constantly trying to stay ahead of the culprits. Ransomware.org, the premier ransomware educational resource, was created to help practitioners stay ahead of the evolving threat posed by ransomware and how to best protect their organizations.
In 2023, add your brand to one of the fastest-growing ransomware education sites and tag along for the journey as we provide cutting-edge continuing education to IT and security pros on this unprecedented threat.
We have multiple sponsorship opportunities that include awareness, lead generation, and content sponsorship options.
Pour Rocket Fuel On Your SEO In 2023 With Our Blogging-as-a-Service
Boost the visibility of your website and attract visitors with our Blogging-as-a-Service SEO Powered Article Subscription Program. Our subject matter expertise, propelled by SEO results, will help you increase traffic to your site, improve rankings, and create sales opportunities. We take away the hassle of blogging by writing engaging and personalized articles just for you – no extra effort required!
Grow your business and capture greater market share. Our team of SEO researchers, IT content writing experts, and SME's take care of all the details, from research to editing, delivering high quality content that is proven to drive qualified tech leads to you!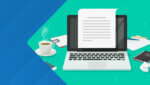 Syndicate Your MP4 Webinar Recording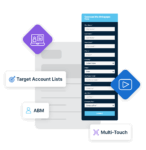 Have you been tasked to "do more with less"? Maybe you are thinking of trying webinars but not sure if you can get buy-in from your team? Or perhaps you have an existing webinar or product presentation MP4 ready to go and you are just looking to get more value out of existing marketing materials? Then this offer is for you.
If you are ready to get more leads and maximize your marketing efforts, then let the leading name in Tech Webinar Marketing - ActualTech Media help! With our MP4 content syndication service, we'll take your webinar video and share it across our network of engaged Tech Buyers for maximum visibility. Do you have a specific ABM target list? No problem, let us show you what we can do. Fill your pipeline with a steady flow of MQLs from your repurposed content.