Contact
Learn how to build a disaster recovery plan from scratch with this free video training from ActualTech Media and renowned enterprise IT Trainer David Chapa
Free Disaster Recovery Video Training Program Ready to Put Your Disaster Recovery Strategy Together?
Get the free training help you need and build a rock-solid plan... 👊
🙌 Be an IT data protection hero!
Learn how to build a disaster recovery plan from scratch with this free video training from ActualTech Media and renowned enterprise IT Trainer David Chapa.
You'll get 2.5-hours of free video training to help you get going:
Measuring business impact and determining your risk
Understanding key data protection concepts
Architecting a data protection and disaster recovery solution
What you need to know about cloud recovery and testing
Creating a testing schedule and keep your plan up-to-date & so much more!
🎁 As a bonus , we're including the 58-slide training deck PDF!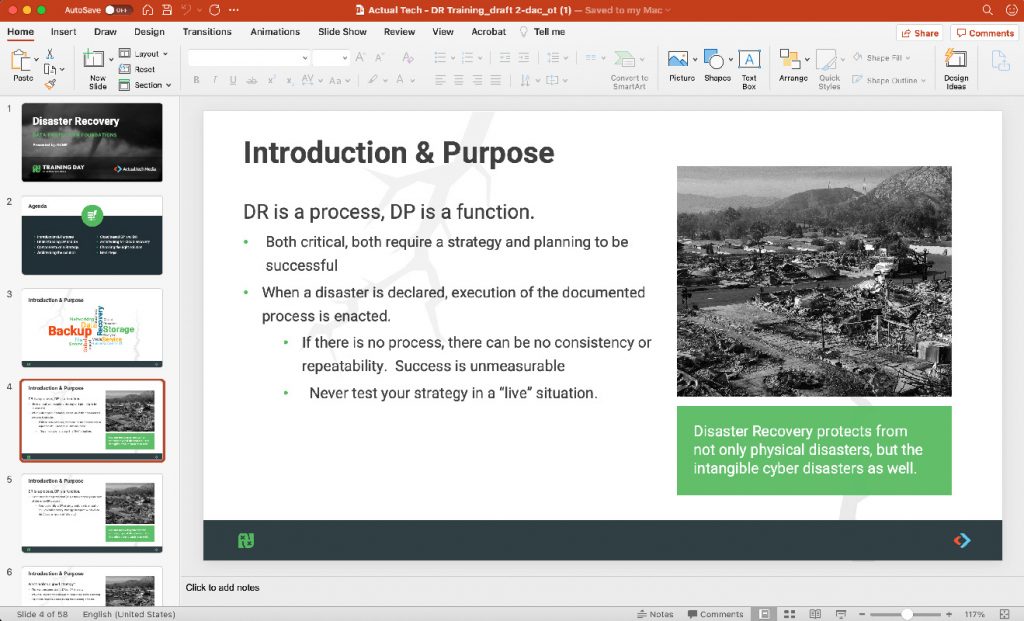 👇 Fill out to start your training!
*Unsubscribe anytime, no questions asked.  Our Privacy Policy.